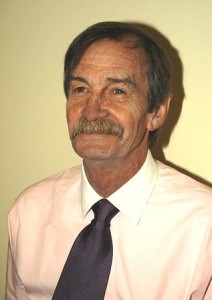 But then, what would you expect.  Right?
After all, iDavi combines a marketplace with an affiliate network (to leverage the reach of direct marketers).  Duh!!!
Is it any wonder that merchants are clamoring to get their products listed?  After all, it's a free advertising venue for them, plus a great way for them to recruit affiliates.
You see, we do things a little differently here at iDavi.  Besides recruiting affiliates into our network, we "backflush" any that promote your product(s), directly into your own affiliate database/mailing list.
But… there have also been a few nice surprises.
Over the past month, we've been watching the sales transaction activity of the merchants with products listed in the iDavi Marketplace (all the decent marketplaces do this – they just usually keep the info to themselves).
As a relatively new company, this information is especially important to us, so we can decide how aggressively we need to advertise the iDavi Marketplace and/or the iDavi Affiliate Network, and how to fine tune our service to maximize the benefit to our merchants as well as our affiliates (who use the iDavi Marketplace information to locate products and merchants to represent).
We record all kinds of stats, and we can aggregate data, drill down into it, categorize it, and massage it.
And like I said, there were some nice surprises.   I still have a lot of study/analysis to do, but I wanted to share some of my preliminary findings.  They were really interesting.
First, when looking at all of the sales generated by our merchants (whether through the iDavi Marketplace, through our network of iDavi affiliates, or through the direct efforts of the merchants or their existing affiliates), we found that between 10% and 30% additional sales were generated for those merchants, simply because of the additional traffic generated to their sales page(s) through the iDavi system.
Keep in mind, that's additional sales.  Who knows how much extra traffic we had to send to the merchants' sites to attain those extra sales, but that's our problem.  Our merchants are just happy to see the sales increases!
Also keep in mind… that's 10-30% more individual sales, not dollars.
Next, we looked at the same sales for last month, but in terms of total sales amounts.  I have to admit, I was more than a little surprised – but then I'm new at this. 😉
Those same sales increases, when compared by dollar volume, showed no less than 30% additional sales dollars, from sales made via the iDavi network on any of those days, and as much as 50% more sales dollars were seen on a pretty consistent basis.
Even if we never manage to improve those statistics, I don't know of any merchant who wouldn't love to see that kind of increase in sales – especially when it's being delivered by a free advertising channel.
Do You?  (rhetorical question)