I've met a lot of great people in the past six months when they purchased Rapid Action Profits – and seen some great new product launches. 
Many were looking to re-launch an old product with an affiliate program, or to incorporate a back-end offer into their campaign – but many others were looking for a way to launch a brand-new product.
That was the case with Bill Ortell and his Quick Web Creatons.  He was looking for a way to launch his new product and RAP fit the bill.  
Long story short…
Bill's "Quick Web Creations" was a sellout.  Literally!  It was great to be a small part of it, and it's great to be a part of his new re-launch coming up this week.
Frankly, I was told not to share anything about this product's details, but I know first hand that nothing does what this product does online – that is a fact!
—–
ALL visitors expect clean, crisp images.  Especially those
that glue your eyes to the screen… You know, the ones…
…the images with gloss, reflections, shadows, multiple gradients, etc…
And these are extremely pricey to create in high-end (and very expensive) software applications. Not to mention the plain and simple fact that you *must know how to use them*.
Not anymore!
Membership to this great tool was closed – but not for much longer!  He's re-releasing it with even more features! (more on that later)
What if you could access an online application that (with just a few clicks) created professionally designed images that literally look as if you had an expert hand-creating every single one!
No Software? No design experience? Virtually, No talent whatsoever?
NO PROBLEM!! 
Quite literally, within a few seconds, you WILL create images that you say "WOW! I cannot believe I did that!" It's simply a point-n-click solution.
———————————
Keep this confidential!!! Please!
———————————
I was introduced to Bill in Fall of 2007.  That's when he and I first got to know each other.  I was personally blown away at his product, and still am!
And, as a result of our relationship, I've been given rather unique
and early information for those who get the Basic Membership access!
The "scoop" is that there's going to be a "Premium Membership" option  that you'll be offered – immediately following the Basic Membership purchase.  And you'll be given an over 50% discount! (Actually that may be even more information than he wanted me to give, but shhh!)
I was not given liberty to discuss this with you in detail, but I will
say that if you think his basic membership is good – OMG, just wait 'til you see the "Premium Membership" upgrade option.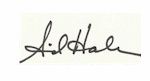 .